eO PP02 is our electric drive train research & development platform based on Tesla Roadster chassis built for Pikes Peak International Hill Climb 2014.
Twitter Updates
Follow Kristaps Dambis @kdambis, our engineer and project director.
5 days ago Our guys at #DriveeO like a good laugh while working flat out on the #Tesla #Roadster for #PPIHC http://t.co/JmzejUMiST

5 days ago It is hard to recognize our PP02 #Tesla #Roadster back in March, three months before #PPIHC http://t.co/BTvWNyIgsh

1 week ago RT @Go4speedLV: Dambis turpina Paikspīkas iekarošanu un gatavo 1400 Zs unikālu elektroauto http://t.co/S7ijvjHtAP http://t.co/Mc6rf9aEe6

1 week ago Šovakar LTV7 22:20 @Tavs_Auto filma VARENAIS KALNS par #DriveeO šī gada gaitām Pikes Peak http://t.co/RjQ0lCE4yO

2 weeks ago RT @RaceEngineTech: Alternative Race Technology Vol.1: Uncover the technology of alternative powered race vehicles http://t.co/vDCe9aqT0L h…

3 weeks ago Drive eO will be exhibiting @lcv_event in 30 days time @millbrook_co_uk #LCV2014

1 month ago RT @TeslaMotors: See Drive eO's Tesla Roadster in action while taking on the legendary Pikes Peak: https://t.co/tAQ6CeJ6oD http://t.co/lTeA…

2 months ago Paikspīkā plīvo Latvijas karogs!!!
eO PP02 Specification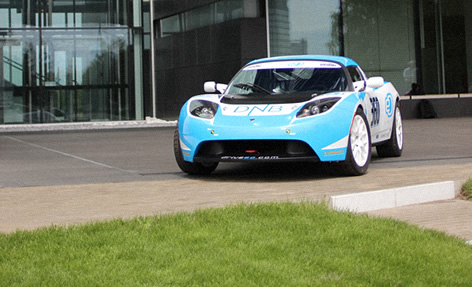 Rear wheel drive
Liquid cooled electric motor, peak power 360 kW / peak torque 800 Nm
40 kWh battery pack with integrated BMS
Total mass 1060 kg
Our Driver: Jānis Horeliks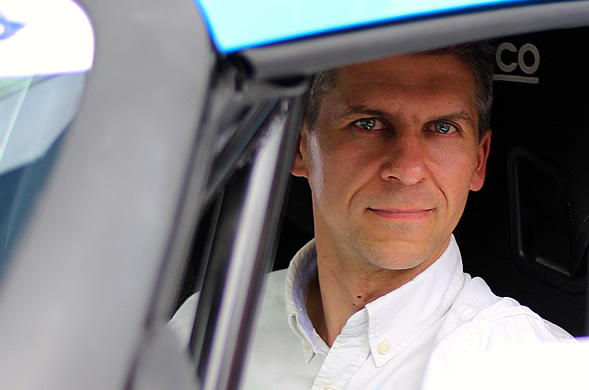 Pikes Peak 2013 rookie, Latvian, Estonian & Baltic Touring Car Champion.
Videos
View more videos on our YouTube channel »
Introducing Tesla Roadster 360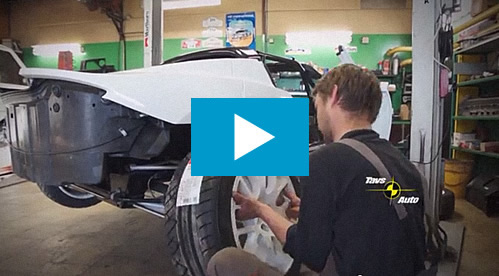 92nd Running
June 23: Technical inspection
June 24-27: Practice and qualification
June 29: Race day